Your Ultimate Guide to Acquiring Marketing Lists: Unleash Your Direct Marketing Potential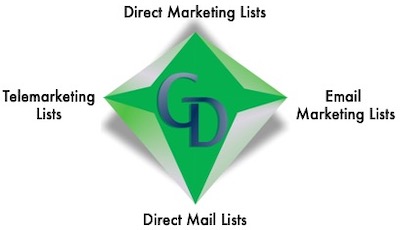 Welcome to the world of Gemstone Data, where data-driven marketing meets precision and results. As the industry's premier data solutions provider, we take pride in presenting a comprehensive guide on maximizing your direct marketing endeavors through our premium marketing lists. Dive into the three pillars that make our Direct Mail Lists, Telemarketing Lists, and Email Lists the ultimate game-changers for your business.
Unraveling the Potential of Direct Mail Lists
With Gemstone Data's Direct Mail Lists, businesses gain an unparalleled advantage in crafting highly personalized direct mail campaigns that resonate with their target audience. Our data portal opens the door to a vast array of attributes, including demographics, psychographics, and buying habits, enabling you to create custom-tailored mailing lists that deliver impactful messages to the right recipients.
By leveraging this powerful combination of attributes, you can meticulously target prospects who are most likely to convert, resulting in higher response rates and a more significant return on investment. Our easy-to-use data portal empowers businesses to effortlessly refine their target audience based on specific criteria, ensuring your direct mail campaigns strike the right chords and achieve optimal results.
Capitalizing on Telemarketing Lists
Gemstone Data's Telemarketing Lists provide a direct line of communication to your potential customers. Accessing our data portal allows businesses to filter and build telemarketing lists with pinpoint accuracy. By leveraging demographics, psychographics, and buying habits, you can precisely identify prospects who are not only interested in your products or services but also more likely to make a purchase.
Imagine reaching out to leads armed with comprehensive knowledge about their preferences and needs. Our data portal facilitates the creation of laser-focused telemarketing lists, positioning your sales team to connect with warm prospects, leading to more meaningful conversations and higher conversion rates.
Unleashing the Potential of Email Lists
Email marketing remains a potent tool in your marketing arsenal, and Gemstone Data's Email Lists take it to the next level. Our data portal empowers businesses to create finely segmented email lists based on demographics, psychographics, and buying habits, ensuring that your messages resonate with your target audience.
Moreover, our rigorous hygiene process ensures that your email lists are clean, accurate, and free from errors. By eliminating duplicate and outdated information, we maximize email deliverability, guaranteeing that your campaigns reach the right inboxes. As a result, you can build robust customer relationships, foster brand loyalty, and drive repeat business through our meticulously curated Email Lists.
Why Choose Gemstone Data's Marketing Lists?
Personalization at Scale: Our data portal puts the power of personalization in your hands, allowing you to create tailored marketing lists with ease, targeting the right audience with the right message.
Data Precision: With access to diverse attributes such as demographics, psychographics, and buying habits, you gain the insights needed to make informed decisions and enhance the effectiveness of your marketing campaigns.
Hygiene and Accuracy: Our stringent hygiene process ensures that your marketing lists are clean, up-to-date, and optimized for higher deliverability and engagement.
Enhanced ROI: By leveraging our marketing lists, you can optimize your direct marketing strategies, leading to better ROI and business growth.
Gemstone Data's Marketing Lists offer businesses an unparalleled opportunity to revolutionize their direct marketing efforts. With our data portal, you can effortlessly create precisely targeted Direct Mail Lists and Telemarketing Lists, while our Email Lists empower you to engage with prospects through rigorously refined campaigns. Embrace the power of data-driven marketing with Gemstone Data and unlock the full potential of your marketing initiatives.