Discover the Power of Ailment Data for Targeted Marketing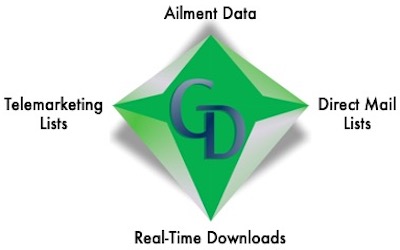 The Prescription for your Medical Offer
Are you looking to enhance your marketing strategies and reach out to the right audience? At Gemstone Data, we offer comprehensive ailment data that can revolutionize your direct mail, telemarketing, and email marketing campaigns. Our extensive database comprises over 80 ailments, allowing you to precisely target individuals who are most likely to be interested in your products or services. With the ability to further segment this data based on demographics such as age, income, homeownership, and more, you can ensure that your marketing efforts are highly targeted and yield maximum results.
Key Features of Gemstone Data's Ailment Data:
Diverse Ailment Selection: Our ailment data covers a wide range of health conditions, providing you with ample choices to align with your specific marketing goals. Whether you cater to the healthcare industry, wellness products, or any related sector, our database offers an ailment profile that suits your requirements.
Segmentation by Demographics: We understand that reaching the right audience is crucial for the success of your marketing campaigns. With our ailment data, you can further refine your target audience by demographics. By leveraging parameters such as age, income, homeownership, and more, you can precisely tailor your marketing messages to resonate with your ideal customer base.
Multi-Channel Marketing Solutions: Gemstone Data goes beyond traditional marketing channels. In addition to direct mail, telemarketing, and email marketing, we also provide mobile advertising solutions to help you stay ahead in the digital age. With our addressable geofencing capabilities, you can display targeted ads on the mobile devices of individuals who match your ailment leads. This innovative approach ensures that your marketing messages reach your desired audience wherever they go, maximizing your brand exposure and engagement.
Benefits of Gemstone Data's Ailment Data:
Increased Response Rates: By targeting individuals based on specific ailments, you can tailor your marketing campaigns to address their unique needs and pain points. This personalized approach significantly boosts your response rates, as your audience feels understood and valued.
Higher Conversion Rates: Precisely targeting individuals with relevant ailments and demographics increases the likelihood of conversion. By focusing your marketing efforts on those who are more likely to be interested in your offerings, you can optimize your conversion rates and drive better ROI.
Enhanced Customer Engagement: When your marketing messages resonate with your target audience, they are more likely to engage with your brand. Gemstone Data's ailment data enables you to create compelling and tailored marketing content, leading to increased customer engagement and brand loyalty.
Improved Campaign Efficiency: By leveraging our comprehensive ailment data and demographic segmentation, you can optimize your marketing budget and resources. Targeting individuals with a higher propensity to convert ensures that you're investing your marketing efforts where they matter most, maximizing the efficiency of your campaigns.
Unlock the power of ailment data for your marketing campaigns with Gemstone Data. With our extensive selection of ailments, robust demographic segmentation, and innovative mobile advertising solutions, you can connect with your target audience like never before. Take your marketing strategies to new heights and achieve tangible results with Gemstone Data's ailment data.
Are you ready to generate more ailment leads?
Call us today at (888) 267-4321 or fill out the form below for a free quote.