Telemarketing Lists & Cell Phone Numbers for Call Centers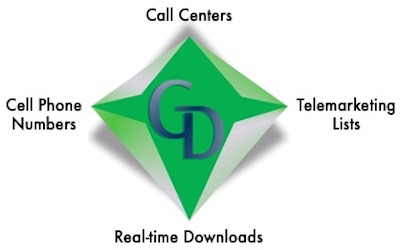 Welcome to Gemstone Data! Your one-stop solution for targeted telemarketing lists for call centers. Drive your outbound campaigns to success with our comprehensive and customizable data portal. Gain access to high-quality telemarketing lists and unlock new opportunities for your business. With our expertise and cutting-edge technology, we provide call centers with the tools they need to reach their target audience effectively.
Why Choose Gemstone Data?
Extensive Telemarketing Lists: We offer an extensive database of telemarketing lists that encompass a wide range of demographics, industries, and geographical locations. Whether you are targeting specific age groups, income brackets, or interests, our data portal allows you to create customized lists tailored to your campaign's needs.
Real-Time Downloads: Our data portal enables call centers to access and download their telemarketing lists in real time. This ensures that you always have the most up-to-date and accurate information for your outbound campaigns. Save time and boost your productivity with our streamlined data delivery process.
Precise Cell Phone Lists: Reach your target audience on their preferred communication device with our precise cell phone lists. We understand the importance of targeting mobile users, and our data ensures that you can connect with potential customers directly through their cell phones. Maximize your campaign's reach and improve conversion rates with our cell phone lists.
Verified Cell Phone Numbers: Our commitment to quality ensures that our cell phone numbers are carefully verified and regularly updated. You can rely on our data to reach real people and avoid wasting resources on disconnected or invalid numbers. We prioritize accuracy, so you can focus on connecting with genuine prospects.
Customized Targeting: Tailor your telemarketing lists based on specific criteria such as location, industry, job title, interests, and more. Our advanced filtering options allow you to refine your target audience and make your campaigns more impactful. With our data portal, you have full control over the targeting parameters, ensuring that you reach the right people at the right time.
Partner with Gemstone Data today and revolutionize your outbound campaigns. Unlock the power of targeted telemarketing lists and connect with your audience like never before. Our comprehensive data portal and user-friendly interface make it easy for call centers to create customized lists and drive their business forward. Don't miss out on valuable opportunities—leverage our expertise and take your telemarketing efforts to the next level.
Start optimizing your telemarketing campaigns with Gemstone Data. Explore our data portal now and experience the difference that targeted lists can make for your call center's success.
Is your call center ready to generate more leads?
Call us today at (888) 267-4321 or fill out the form below for a free quote.