Your Trusted Source for Auto Warranty Lists & Auto Warranty Leads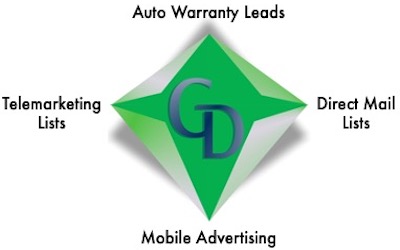 We offer the ultimate solution for targeted marketing in the auto warranty industry. Discover the power of our comprehensive data services, offering both Auto Warranty Lists and Auto Warranty Leads. With our cutting-edge data portal, companies can effortlessly create customized prospecting lists, while our internet Auto Warranty Leads connect you directly with potential customers actively seeking information about auto warranties.
Auto Warranty Lists: Unlock the Potential of Customized Prospecting
At Gemstone Data, we understand the importance of reaching the right audience for your auto warranty business. Our data portal empowers companies like yours to create tailored prospecting lists online, putting you in control of your marketing efforts. With our user-friendly interface, you can effortlessly segment your lists by year, make, model, and other relevant demographics. This level of precision ensures that your marketing campaigns are highly targeted and yield maximum results.
Our comprehensive database is constantly updated and refined, ensuring that you have access to the most accurate and reliable information. Whether you're looking to target specific vehicle owners or expand your reach to a broader audience, our Auto Warranty Lists provide you with the flexibility and granularity needed to achieve your business goals.
Auto Warranty Leads: Connect with Interested Prospects!
Imagine having direct access to potential customers who have actively expressed interest in auto warranties. With Gemstone Data's internet Auto Warranty Leads, you can do just that. Our leads comprise individuals who have gone online within the last 7 days, actively searching for information about auto warranties. These prospects are primed and ready for engagement, making them highly valuable for your sales and marketing teams.
By leveraging our Auto Warranty Leads, you can connect with potential customers at the right time, offering them the information and solutions they are actively seeking. Our leads are fresh and updated regularly, ensuring that you're always engaging with individuals who are currently in the market for auto warranties. This level of real-time connectivity enhances your chances of converting prospects into satisfied customers.
Why Choose Gemstone Data?
Gemstone Data is your trusted partner for targeted marketing in the auto warranty industry. We offer:
Accuracy and Reliability: Our data is meticulously sourced, continuously updated, and rigorously maintained to provide you with the most accurate and reliable information.
Customization: With our data portal, you have the power to create prospecting lists tailored to your specific requirements, allowing you to target the right audience effectively.
Real-Time Engagement: Our Auto Warranty Leads connect you with individuals who have recently shown interest in auto warranties, enabling you to engage with potential customers at the right time.
Enhanced ROI: By focusing your marketing efforts on highly targeted prospects, you can maximize your return on investment and drive significant business growth.
Expert Support: Our dedicated team of data experts is always ready to assist you, providing guidance and support to ensure that you get the most out of our services.
Addressable Geofencing: Reach Your Leads Wherever They Are
In addition to our powerful data solutions, Gemstone Data offers addressable geofencing capabilities, enabling auto warranty companies to take their marketing efforts to the next level. With addressable geofencing, you can display targeted ads on the mobile devices of your leads, ensuring that your message reaches them wherever they are.
Addressable geofencing is a game-changer for auto warranty companies, as it allows you to reach your leads with personalized messages, promotions, and calls to action directly on their mobile devices. This highly targeted and location-based marketing strategy ensures that your brand remains top-of-mind and increases the likelihood of driving qualified leads to engage with your auto warranty offerings. Seamlessly integrate addressable geofencing into your marketing arsenal with Gemstone Data and experience the power of reaching your leads wherever they go.
With Gemstone Data's comprehensive suite of services, including Auto Warranty Lists, Auto Warranty Leads, and addressable geofencing, your auto warranty company can leverage the full potential of targeted marketing. Tailor your prospecting lists, connect with interested prospects in real-time, and reach them on their mobile devices with precision. Drive conversions, boost sales, and establish a strong brand presence in the competitive auto warranty market. Partner with Gemstone Data today and harness the power of data-driven marketing strategies to accelerate your business growth.
Are you ready to generate more auto warranty leads?
Call us today at (888) 267-4321 or fill out the form below for a free quote.