Your Go-To Source for Travel List, Travel Leads, and Mobile Advertising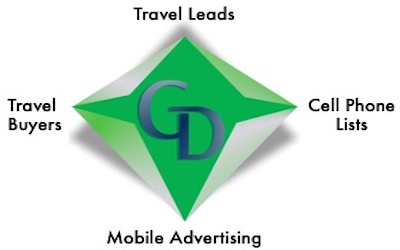 Whether you're looking to reach potential travelers through direct mail, telemarketing, or email marketing, our comprehensive travel list is designed to boost your marketing efforts. With our data portal, creating and downloading customized lists has never been easier. Let's explore the key features and benefits of Gemstone Data for the travel industry:
Extensive Segmentation
Our travel prospects can be segmented by hundreds of attributes, allowing you to precisely target your desired audience. Whether you're looking for specific demographics, interests, travel preferences, or purchasing behaviors, our detailed segmentation options ensure that your marketing campaigns reach the right people.
Telemarketing Lists with Consumer Cellular Numbers
Gain a competitive edge with our telemarketing lists that include consumer cellular numbers. Connect directly with potential customers and engage them in personalized conversations, maximizing your chances of conversion.
Travel Buyers Feed
Our travel buyers feed provides you with valuable access to consumers who have recently purchased a travel package within the last 30-60 days. This exclusive list allows you to target individuals who are actively seeking travel experiences, enhancing the relevance and effectiveness of your marketing initiatives.
Mobile Advertising
Enhance your marketing campaigns by utilizing our addressable geofencing capabilities. Display your ads on the mobile devices of your leads, ensuring multiple touchpoints and increasing the chances of capturing their attention. By leveraging this technology, you can create more personalized and engaging experiences for your target audience.
Increased ROI
With our targeted travel leads and multi-channel marketing approach, you can maximize your return on investment (ROI). By reaching the right people at the right time through various channels, you'll be able to optimize your campaigns and achieve better results.
At Gemstone Data, we understand the importance of reaching the right audience in the travel industry. Our comprehensive lists, advanced segmentation options, telemarketing capabilities, travel buyers feed, and addressable geofencing provide you with the tools you need to effectively engage potential customers and boost your marketing success.
Start exploring Gemstone Data today and unlock the power of targeted marketing for the travel industry. Create and download your customized lists through our user-friendly data portal, and take your marketing campaigns to new heights.
Are you ready to generate more travel leads?
Call us today at (888) 267-4321 or fill out the form below for a free quote.