Empowering Marketing Companies with Targeted Marketing Lists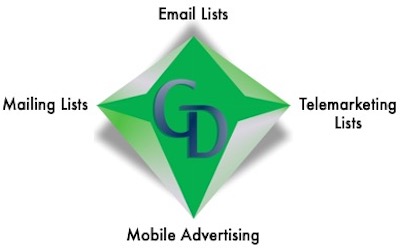 Gemstone Data is your trusted partner in delivering successful marketing campaigns. As a premier provider of highly targeted marketing lists, we serve marketing companies across diverse industries. Our comprehensive data solutions enable marketing companies to fulfill the specific campaign needs of their clients through direct mail, telemarketing, and email marketing. With our industry expertise and extensive database, we provide invaluable tools and insights for marketing companies to achieve exceptional results.
Why Marketing Companies Choose Gemstone Data:
Extensive and Accurate Databases: At Gemstone Data, we offer an expansive collection of meticulously curated data encompassing various industries, demographics, and geographic locations. Our databases are continuously updated to ensure the utmost accuracy and relevance. Marketing companies can access the latest and most reliable information for their campaigns, allowing for precise targeting and improved campaign performance.
Tailored Marketing Lists: We specialize in creating highly customized marketing lists that cater to the specific requirements of marketing companies. Our lists can be refined based on demographics, consumer behavior, psychographics, purchase history, and more. By leveraging our comprehensive data, marketing companies can reach their intended audience with exceptional precision, increasing the effectiveness of their campaigns.
Multi-Channel Campaign Support: Gemstone Data understands the importance of employing multiple marketing channels. Our data can be seamlessly integrated into direct mail, telemarketing, and email marketing campaigns. Marketing companies can harness the power of our data to create cohesive, cross-channel campaigns that maximize reach and engagement.
Real-Time List Creation and Download: In addition to our curated marketing lists, Gemstone Data provides marketing companies with a user-friendly online data portal. Through this portal, marketing professionals can create their own customized lists in real time, tailored to their specific campaign objectives and target audience profiles. They can conveniently download their lists instantly, saving valuable time and ensuring campaign agility.
Compliance and Data Privacy: Gemstone Data prioritizes compliance with industry regulations and best practices, ensuring adherence to data protection and privacy laws. We uphold stringent security measures to safeguard the confidentiality and integrity of our clients' data. Marketing companies can confidently rely on our services, knowing that their campaigns are built on a foundation of legal and ethical data usage.
Gemstone Data is the preferred choice for marketing companies seeking highly targeted marketing lists to meet their clients' campaign needs. With our extensive databases, precision targeting capabilities, multi-channel support, real-time list creation and download through our user-friendly data portal, and commitment to compliance and data privacy, we empower marketing companies to optimize their campaigns and achieve exceptional results. Partner with Gemstone Data today and unlock the potential of data-driven marketing to drive success for your clients in today's dynamic marketing landscape.
Contact us today!
Call us today at (888) 267-4321 or fill out the form below for a free quote.