Welcome to Gemstone Data's Phone Append services!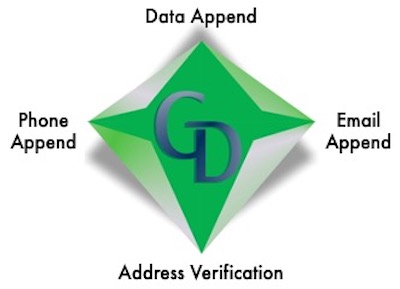 Are you in need of reliable and accurate phone data? Look no further! Gemstone Data is here to provide you with top-notch phone append services. Our advanced append process ensures that you get access to high-quality data that will enhance your marketing efforts and drive better results.
In today's digital age, communication is key, and having up-to-date contact information is crucial for businesses to stay connected with their customers. With our phone append services, you can enrich your existing database by adding valuable phone numbers to your records. Whether you're looking to reach out to new prospects or reconnect with old ones, our services can help you achieve your goals.
Email addresses have been the primary mode of communication for a long time, however the rise of cell phones has made phone numbers equally important. Many people prefer to be contacted via their mobile phones, and by incorporating phone append services into your marketing strategy, you can tap into this powerful channel. By appending phone numbers to your customer database, you can effectively engage with your target audience and increase your chances of success.
At Gemstone Data, we understand the significance of quality data. That's why we employ a meticulous append process to ensure that the phone numbers we provide are accurate and up-to-date. Our dedicated team of experts utilizes advanced technology and data verification techniques to match your existing records with reliable phone data. We go the extra mile to ensure that the appended phone numbers are valid and associated with the correct individuals, giving you the confidence to reach out to your contacts without any hesitation.
Our comprehensive phone append services cover a wide range of industries and sectors. Whether you're in retail, healthcare, finance, or any other field, we have the capabilities to meet your specific requirements. Our extensive network and vast database enable us to append phone numbers for a diverse range of contacts, ensuring that you have access to the most relevant and targeted data for your marketing campaigns.
We understand that every business is unique, and that's why we offer customizable phone append solutions. Whether you need to append phone numbers to a small subset of your database or perform a large-scale append process, we have the flexibility to cater to your needs. Our experienced team will work closely with you to understand your objectives and design a tailored solution that aligns with your goals and budget.
The benefits of utilizing our phone append services are manifold. By having accurate phone numbers at your disposal, you can improve your customer segmentation and personalize your marketing messages for better engagement. You can also enhance your lead generation efforts by reaching out to prospects via their preferred communication channel. With our quality data, you can optimize your outreach strategies and maximize your return on investment.
Rest assured, data privacy and security are of utmost importance to us. We adhere to strict data protection protocols and comply with industry regulations to safeguard the information you entrust to us. You can rely on our secure infrastructure and robust data management practices to ensure the confidentiality and integrity of your data throughout the append process.
So, if you're ready to unlock the power of phone data and supercharge your marketing efforts, choose Gemstone Data's phone append services. Our commitment to quality, accuracy, and customer satisfaction sets us apart from the competition. Contact us today to learn more about how we can help you append phone numbers to your database and drive your business forward.
Contact Us Today
Call (888) 267-4321 or complete the form below, and let us show you how to find your Gemstone Prospect!