Enhancing Automotive Marketing with Targeted Marketing Lists and Mobile Advertising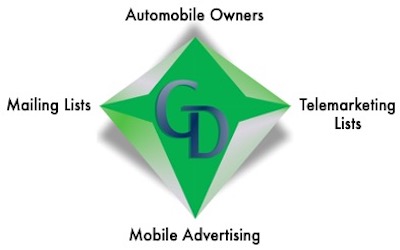 Welcome to Gemstone Data, the premier destination for automotive marketing solutions. We specialize in providing comprehensive marketing lists that can be segmented by year, make, and model, empowering you to execute highly targeted campaigns through direct mail, telemarketing, and email marketing. Additionally, our cutting-edge mobile advertising services enable you to reach your audience through their mobile devices, creating multiple touchpoints to maximize your return on investment (ROI).
Why Choose Gemstone Data for Automotive Marketing?
Precise Targeting: Our marketing lists are meticulously curated and allow you to segment your audience based on specific criteria such as year, make, and model. By leveraging this data, you can tailor your marketing messages to resonate with your intended recipients, resulting in higher engagement and conversion rates.
Multi-Channel Marketing: We understand the importance of reaching your target audience through multiple channels. With our comprehensive solutions, you can utilize direct mail, telemarketing, and email marketing to connect with potential customers, ensuring maximum exposure for your automotive products or services.
Mobile Advertising: In today's digital age, mobile devices have become an integral part of consumers' lives. Our mobile advertising services allow you to display ads directly on the mobile devices of your leads, increasing brand visibility and engagement. By combining mobile advertising with your existing marketing efforts, you can create a seamless customer journey and reinforce your message across different touchpoints.
Increased ROI: At Gemstone Data, we prioritize helping our clients achieve a higher return on their marketing investments. By leveraging our targeted marketing lists and mobile advertising services, you can effectively reach your ideal customers, resulting in improved conversion rates, increased sales, and ultimately, a boosted ROI.
Expert Support: Our team of experienced professionals is dedicated to providing top-notch customer support. Whether you need assistance with data segmentation, campaign optimization, or mobile advertising strategies, we are here to guide you every step of the way. We strive to ensure that your automotive marketing campaigns are successful and yield tangible results.
Unlock the Potential of Automotive Marketing with Gemstone Data!
Partnering with Gemstone Data empowers you to take your automotive marketing to new heights. By leveraging our precise targeting capabilities and mobile advertising services, you can engage your audience on multiple fronts, leaving a lasting impression and driving conversions.
Are you ready to generate more automotive leads?
Call us today at (888) 267-4321 or fill out the form below for a free quote.