Discover the Power of Canadian Data for Your Marketing Needs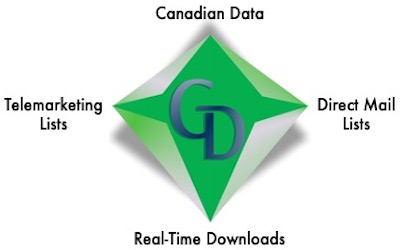 Are you looking to boost the effectiveness of your telemarketing or direct mail campaigns? Look no further! At Gemstone Data, we provide comprehensive and reliable Canadian data that can supercharge your marketing efforts. Our vast collection of Canadian data is specifically tailored to help you reach your target audience with precision and maximize your marketing ROI.
Segmentation by Demographics
We understand the importance of targeting the right audience for your marketing campaigns. That's why our Canadian data is meticulously segmented based on key demographics such as age, income, and gender. This granular level of segmentation enables you to precisely identify and connect with the individuals who are most likely to respond positively to your marketing messages. By leveraging this valuable information, you can personalize your communication strategies and ensure your message resonates with your intended recipients.
Online Data Portal
With Gemstone Data, accessing and utilizing Canadian data has never been easier. Our user-friendly online data portal provides a seamless experience, allowing companies to harness the power of Canadian data in real time. Through our portal, you can run counts and generate reports on the fly, ensuring that you always have the most up-to-date insights at your fingertips. Whether you're a small business or a large enterprise, our data portal offers a convenient and efficient solution to meet your marketing needs.
Real-Time List Downloads
We understand the importance of agility in today's fast-paced business environment. That's why our Canadian data portal allows you to download your targeted lists in real time. No more waiting or delays—simply select your desired criteria, run the count, and instantly download your tailored list. This real-time functionality empowers you to quickly execute your marketing campaigns, seize timely opportunities, and stay one step ahead of the competition.
Why Choose Gemstone Data?
Accuracy: Our Canadian data undergoes rigorous verification processes to ensure high accuracy, enabling you to connect with the right individuals and avoid wasted efforts.
Compliance: We adhere to all applicable data protection regulations and industry best practices, ensuring that your marketing campaigns are conducted in a lawful and ethical manner.
Flexibility: Whether you require data for telemarketing, direct mail, or other marketing channels, our Canadian data can be seamlessly integrated into your existing workflows.
Expert Support: Our dedicated team of data experts is available to assist you at every step, providing guidance and insights to optimize your marketing strategies and achieve your desired outcomes.
Unlock the potential of Canadian data for your marketing initiatives. Visit Gemstone Data today and explore how our comprehensive data solutions can empower your business to reach new heights.
Contact Us Today
Call (888) 267-4321 or complete the form below, and let us show you how to find your Gemstone Prospect!