Industry Specific Marketing Lists: Direct Mail Lists, Telemarketing List, and Email Marketing Lists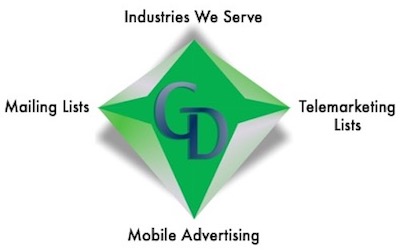 We specialize in top-notch lead lists for direct mail, telemarketing, and email marketing, as well as cutting-edge mobile advertising services. Our solutions assist companies in improving their marketing efforts by displaying targeted ads on mobile devices. This is achieved through our geofence marketing technology, which allows you to reach your potential customers in various ways.
At Gemstone Data, we understand the unique needs of diverse industries. That's why we tailor our strategies and solutions to deliver exceptional results. Whether you're in the insurance industry or the home improvement sector, our expertise and comprehensive datasets empower you to connect with your ideal customers and accelerate your growth.
Medicare Supplement Leads
In the insurance industry, particularly Medicare Supplement sales, we have a proven track record of success. Our marketing lists assist insurance companies in targeting and optimizing their marketing efforts towards Turning 65 Medicare-eligible individuals. These lists provide valuable insights on the demographics and behavior of this specific group. We help insurance companies promote their Medicare Supplement plans through mobile ads, increasing customer interest and sales.
Home Improvement Leads & Solar Leads
For businesses in the home improvement sector, including solar, windows, doors, roofing, and more, we offer specialized support. Our carefully curated marketing lists allow home improvement companies to reach homeowners who are interested in enhancing their properties. By understanding homeowners' preferences through our data, businesses can tailor their messaging and offers accordingly. Our mobile ads help home improvement providers attract customers and generate leads in a competitive market.
Industries We Serve
Regardless of your industry, Gemstone Data can help you achieve your marketing goals and drive business growth. Our data, targeting, and expertise help businesses reach their audience and improve their marketing efforts.
Partner with Gemstone Data today and unlock the full potential of your marketing campaigns. Our lead lists and mobile advertising can help your business succeed in direct mail, telemarketing, and email marketing. Elevate your marketing strategies with Gemstone Data and experience exceptional results.
INDUSTRIES WE SERVE: