Introducing Gemstone Data's New Homeowner List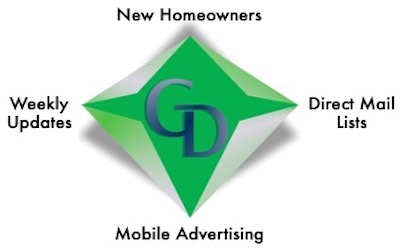 Reach Your Target Audience with Precision
Are you searching for a reliable source of data to effectively target new homeowners? Look no further! Gemstone Data proudly presents our new homeowner list, a valuable resource designed to boost the success of your direct mail campaigns. With our weekly updates and cutting-edge mobile advertising solutions, you can reach new homeowners directly and efficiently.
Key Features of Gemstone Data's New Homeowner List:
Fresh and Up-to-Date Data: Our new homeowner list is meticulously maintained and updated on a weekly basis. This ensures that you have access to the latest information, enabling you to connect with new homeowners promptly. Stay ahead of the competition by targeting individuals who have recently made one of life's biggest investments.
Direct Mail Marketing Excellence: Direct mail remains a powerful marketing channel, especially when targeting new homeowners. With our new homeowner list, you can send personalized and tailored marketing materials directly to their mailboxes. By leveraging this tangible and attention-grabbing approach, you can make a lasting impression on your target audience and generate higher response rates.
Mobile Advertising Solutions: Gemstone Data understands the evolving landscape of marketing. In addition to direct mail, we offer cutting-edge mobile advertising solutions to amplify your reach and engagement. By utilizing our addressable geofencing technology, you can display targeted ads on the mobile devices of new homeowners. This innovative approach allows you to connect with your audience wherever they go, ensuring maximum exposure and engagement.
Benefits of Gemstone Data's New Homeowner List:
Timely Engagement: By accessing our weekly updated data, you can connect with new homeowners at the ideal time—when they are settling into their new residences and actively seeking products and services to meet their needs. This timely engagement increases the chances of your marketing messages resonating with them, resulting in higher response rates and conversions.
Personalized Approach: Gemstone Data's new homeowner list empowers you to deliver personalized marketing content that speaks directly to the unique needs and aspirations of new homeowners. By tailoring your messages to their specific interests, you can build trust, foster customer loyalty, and establish a strong foundation for long-term relationships.
Multi-Channel Reach: In addition to direct mail, our mobile advertising solutions offer a dynamic and complementary avenue for engaging with new homeowners. By employing addressable geofencing, you can capture their attention through targeted ads displayed on their mobile devices. This multi-channel approach maximizes your brand exposure and creates multiple touchpoints, reinforcing your marketing message and increasing the likelihood of conversion.
Precision and Efficiency: Gemstone Data's new homeowner list ensures that your marketing efforts are highly targeted, resulting in improved efficiency and cost-effectiveness. By focusing on individuals who have recently moved, you can optimize your campaigns and allocate your resources more efficiently, generating better returns on your marketing investment.
Unlock the potential of our new homeowner list at Gemstone Data. With our fresh and regularly updated data, coupled with our mobile advertising solutions, you can engage with new homeowners effectively and efficiently. Leverage the power of direct mail and digital channels to make a lasting impression and drive results. Connect with Gemstone Data today and seize the opportunities presented by the dynamic market of new homeowners.
Contact Us Today
Call (888) 267-4321 or complete the form below, and let us show you how to find your Gemstone Prospect!