Your Trusted Source for High-Quality B2B Data & B2B Email Lists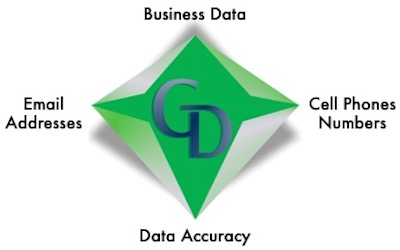 Are you seeking to unlock the potential of your business and reach new heights of success? Look no further! Gemstone Data is here to provide you with the most comprehensive and reliable B2B data solutions in the industry. With our extensive database and cutting-edge technology, we empower businesses like yours to make informed decisions, foster strategic partnerships, and achieve unparalleled growth.
What Sets Gemstone Data Apart?
At Gemstone Data, we understand that accurate and up-to-date information is the lifeblood of any successful business. That's why we have dedicated ourselves to curating a vast and diverse collection of B2B data that covers various industries, geographies, and target markets. We meticulously gather, verify, and update our data to ensure its utmost reliability, so you can focus on what you do best – running your business.
Our Range of B2B Data Solutions
Whether you're a startup looking to expand your reach, a mid-sized company aiming to penetrate new markets, or an enterprise seeking to strengthen your existing customer base, Gemstone Data has the perfect B2B data solutions tailored to your specific needs. Our offerings include:
Industry-Specific Data: Gain a deep understanding of your target industries by accessing our industry-specific data sets. From healthcare and technology to finance and manufacturing, we provide you with the insights you need to identify trends, assess competition, and make informed business decisions.
Geographical Data: Expand your operations globally or tap into local markets with confidence using our geographically segmented B2B data. Whether you're interested in regional, national, or international data, our comprehensive databases will give you the edge you need to succeed.
Custom Data Solutions: We understand that each business has unique requirements. That's why we offer customizable data solutions, allowing you to define your own parameters and receive data that aligns perfectly with your business objectives. Our experienced team will work closely with you to create a tailor-made data package that fits your exact specifications.
Data Enrichment Services: Enhance your existing database by leveraging our data enrichment services. We can append missing information, validate contact details, and enrich your leads with additional insights, enabling you to optimize your marketing and sales efforts and improve overall conversion rates.
Accurate B2B Email Lists
We take immense pride in being the go-to destination for all your B2B email needs. Our platform boasts an extensive collection of B2B email lists, encompassing hundreds of different job titles across diverse industries. Whether you're an established entrepreneur, a burgeoning start-up, or a savvy marketing professional, our repository of verified B2B email addresses is tailored to enhance your outreach efforts and elevate your business to new heights.
Why Gemstone Data Stands Out as Your Source for B2B Email Lists:
Unparalleled Job Title Coverage: Our B2B email lists provide access to email addresses representing a wide array of job titles. From influential CEOs and CFOs to pivotal marketing managers and dynamic sales executives, our curated data ensures you can connect with the right decision-makers and key stakeholders within your target market.
Verified and Up-to-Date Data: At Gemstone Data, we recognize the importance of accuracy in B2B email marketing. To ensure quality, we diligently verify and regularly update our data. This commitment guarantees that the B2B email addresses you obtain from us are genuine, valid, and current, thereby increasing the success of your campaigns.
Tailored Industry Targeting: Effective B2B marketing requires personalized outreach. Our platform allows you to filter email addresses based on industries, enabling your messages to reach the most relevant recipients with content that resonates, resulting in heightened engagement and improved conversion rates.
Flexible Solutions for Your Needs: We understand that each business has unique requirements. Hence, we offer customizable plans that cater to businesses of all sizes and budgets. Whether you require a concise list of contacts or an extensive database, we have the perfect solution for you.
B2B email marketing continues to be a potent channel for business growth and forging valuable partnerships. Leveraging our comprehensive collection of B2B email lists, you can unlock new opportunities, establish fruitful connections, and expand your network within the corporate world.
Why Choose Gemstone Data?
When it comes to B2B data, we stand head and shoulders above the competition. Here are some compelling reasons why you should choose Gemstone Data as your trusted data partner:
Unparalleled Accuracy: We have stringent quality control measures in place to ensure that our B2B data is accurate, reliable, and up-to-date. Our data is meticulously collected, verified, and enriched by industry experts, so you can make confident business decisions based on the most reliable information available.
Extensive Database: With millions of records spanning various industries, sectors, and geographies, our extensive database gives you access to a wealth of information that can unlock new business opportunities and drive your growth.
Cutting-Edge Technology: We leverage the latest technological advancements, including artificial intelligence and machine learning algorithms, to enhance our data collection and verification processes. This ensures that you receive the most relevant and valuable B2B data to fuel your business growth. 
Superior Customer Support: We are committed to providing exceptional customer service and support. Our dedicated team of data experts is always ready to assist you, answer your queries, and guide you through the data selection and implementation processes.
Unlock Your Business Potential with Gemstone Data
Don't let outdated or unreliable data hold your business back. Partner with Gemstone Data and gain the competitive edge you need to succeed in today's dynamic business landscape. Our comprehensive B2B data solutions will empower you to identify new opportunities, nurture valuable relationships, and achieve your growth objectives. Explore our website now and start harnessing the power of accurate B2B data today!
Contact Us Today
Call (888) 267-4321 or complete the form below, and let us show you how to find your Gemstone Prospect!