Your Guide to Email Marketing in the Era of Mobile Devices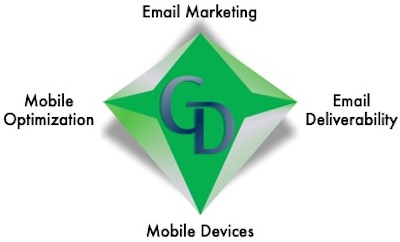 Email marketing has long been a cornerstone of successful online business practices. However, the rise of mobile technology has thrown a wrench into traditional email marketing strategy, requiring marketers to adapt or fall behind. So, what is email marketing in this new, mobile-centric world?
What is Email Marketing?
To put it simply, email marketing is the practice of sending emails to a group of recipients with the intent of promoting products, services, or relationships. Historically, email marketing services focused on delivering these messages to desktop inboxes. Yet, as smartphones have become ubiquitous, it's increasingly important for businesses to also consider mobile optimization in email marketing.
The Importance of Mobile Optimization in Email Marketing
It's no secret that mobile devices now account for a significant portion of online traffic. According to recent studies, over half of all emails are opened on mobile devices. This is a dramatic shift that can't be ignored.
When we talk about mobile optimization in email marketing, we mean adapting the email layout, design, and content to be easily readable and interactive on a mobile device. Failure to optimize can lead to poor user experience, like hard-to-read text, misaligned images, or links that are difficult to click, which in turn could affect click-through and conversion rates.
Key Strategies for Mobile-Optimized Email Marketing
1. Responsive Design
A responsive email design automatically adapts to the screen size of the device on which it's viewed. This ensures that whether the email is viewed on a desktop, tablet, or smartphone, the layout remains user-friendly.
2. Concise Content
When it comes to mobile devices, less is often more. Keep your email content concise and to the point, considering that mobile users are often on the go.
3. Clear Call-to-Action (CTA)
Make sure your CTA buttons are large enough to be easily clicked on a mobile device. Place them strategically within the email to drive better engagement.
4. Preheader Text
Preheader text is the short snippet that appears next to the subject line when an email is viewed in the inbox. Make this compelling and relevant to encourage mobile users to open the email.
5. Testing
Always test your emails on multiple devices before sending them out. Most email marketing services offer this functionality, ensuring that your email will look as intended on various screen sizes.
Choosing the Right Email Marketing Services
Not all email marketing services offer robust mobile optimization features. Look for platforms that provide comprehensive design and testing tools that align with your email marketing strategy for mobile devices. Features to look for include responsive design templates, mobile preview options, and analytics that track engagement on mobile devices specifically.
In Conclusion
Mobile optimization in email marketing is not just a trend; it's a necessity in today's digitally-driven world. By incorporating mobile-friendly practices into your email marketing strategy, you can ensure that your message is effectively reaching its intended audience—no matter what device they're using.
By keeping these points in mind and staying ahead of the curve, you can adapt your email marketing strategy for the mobile age and continue to reap the benefits of this powerful channel.
In need of data-driven solutions for your email marketing campaigns? Gemstone Data offers state-of-the-art email marketing services to elevate your digital presence. Contact us to learn more about how we can help you succeed in the mobile era.